ABOUT US
We Are Commercial Printers With a Lot of Heart
Established in October 1985, C & R Printing was launched from a 144-square foot basement with two secondhand small format presses and a family mission to succeed. Since then, we have embarked on a long term campaign of expansion and investment in the company's future. Be it our current, custom-built location in Chantilly, Virginia, or our state-of-the-art presses and systems, we are consistently forward thinking in adding new capabilities and equipment. We ask ourselves, "How will this improve our quality, lower our prices, and increase our customers' choices?" We are FSC®, SFI®, SWaM, and WOSB certified, use vegetable based ink, and recycle all excess printing plates and paper. With a firm belief in quality and more than 100 years combined experience in the printing industry, we are proven experts in our craft, making printing stress free for small local to big global companies and associations. But don't take our word for it… the proof is in the printing.
Our Capabilities
When you work with us you get to enjoy all the benefits of a small, family run shop. It's the little things, like always interacting with the same familiar faces. But don't be fooled by our size. We have the latest technology and equipment you need to bring your creations to life.
C & R Printing is outfitted with state-of-the-art prepress technology and equipment to maximize the potential of our clients' design. Each job is handled with the utmost attention to detail from the moment it is uploaded to our secure FTP site and into our Mac/PC PDF based workflow to its final output through our Computer-to-Plate (CTP) system. Our proofing system is fingerprinted to our production equipment, which means the proof you see is as close to the press color as you can get, that translates to confidence in what the final product will look like, no more guessing, the proof is the proof, sleep easier.
OFFSET & DIGITAL PRINTING
C & R Printing is well equipped to handle any job from one to six colors – plus aqueous coating with our state-of-the-art Heidelberg offset presses and MGI digital press. We have the experience and the know-how to utilize these presses to craft the printed piece envisioned by our client. We produce a range of printed pieces: from stationery packages, to annual reports, manuals, books, magazines, pocket folders and promo pieces, to museum quality reproductions and prints on FSC certified, 100% recycled, chipboard, synthetic, plastic, statically charged substrates, just to name a few.
Ever get a brochure with your company logo looking a little purple when it should be blue, color is inconsistent from production run to production run, we can make it right. Need a specially mixed corporate color, no problem we can do that too. Just because you have a fancy press doesn't mean you know how to use it…well we know how to use it and that makes our customers happy, but more importantly that saves time and money, no more endless press checks, customers get the product they want and will actually use.
C & R Printing is organized to complete a printed piece in our bindery and finishing department with speed and unsurpassed quality control. Including gate folds, saddle-stitching, hand-work and everything in between, we deliver a custom solution to our client's design requirements in order to deliver the quality piece our reputation is based on. You know that funny fold you saw in the design magazine but didn't know how to get it done, don't worry about it, that's our job, we'll figure it out for you.
Our Vision
To create a tangible solution for our clients' ideas, just as they have been imagined, and to continue to be recognized as the top commercial printer in the Washington DC metro area, for quality, service and capability.
Our Team
Who's Behind the Scenes?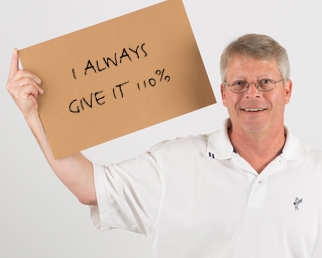 Production Manager
I always give it 110%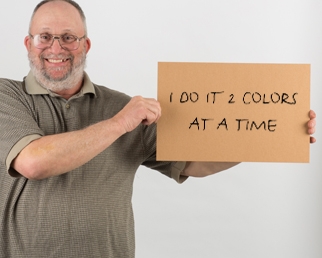 Press Operator
I do it 2 colors at a time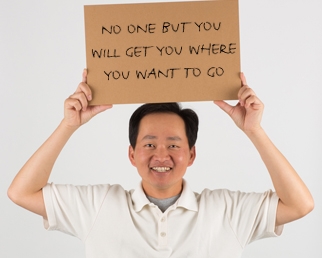 Press Operator
No one but you will get you where you want to go
28
Tons of Paper Recycled Last Year
7
Million FSC Printed Pieces
Testimonials
What They Are Saying
Chahine is a veteran in the printing business and he cares about his clients. He also appreciates the value of graphic design as art. I learned so much during the pre-press tour!
Elizabeth Gin -
DC Central Kitchen
QSM had been using the same printer for years and have had varying hiccups with them along the way. I'm thrilled to have chosen C&R to take on the task of our marketing materials because of their quality of work, efficiency, friendliness and excellent value. It's difficult to part from a dedicated team, and even more difficult to find lower than "loyal" pricing. I'm so fortunate to have C&R in my corner...they will be saving our company (thousands) with one project alone, we will be receiving the same great quality, better customer service and quicker deliver time. Thank you to C&R for keeping our company pushing forward!!!
Amanda Card -
Quality Services Moving